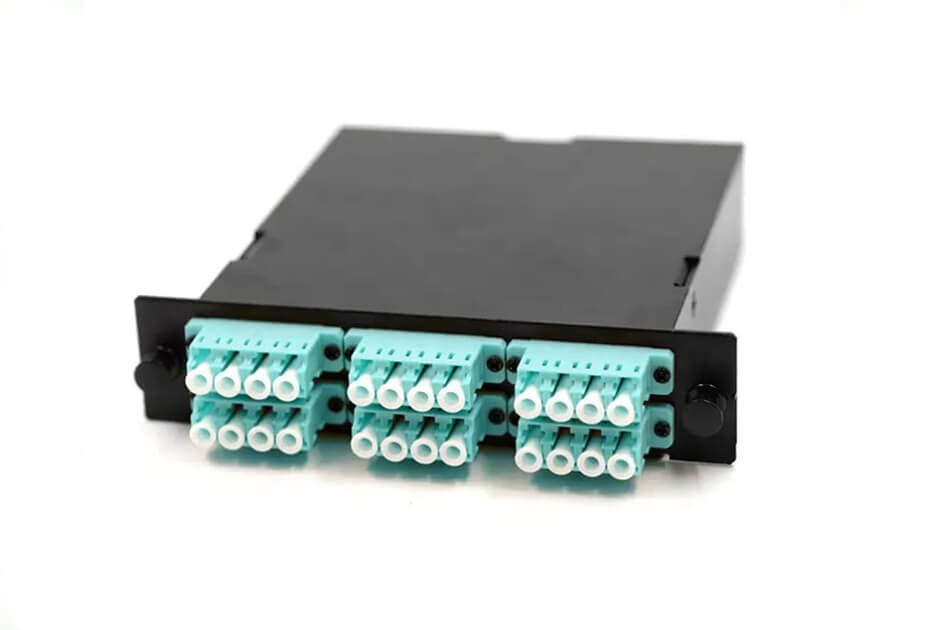 China fiber optic Factory
Fiber Optic Cassette
Fiber Optic Cassette Manufacturer, Direct Sales from Factory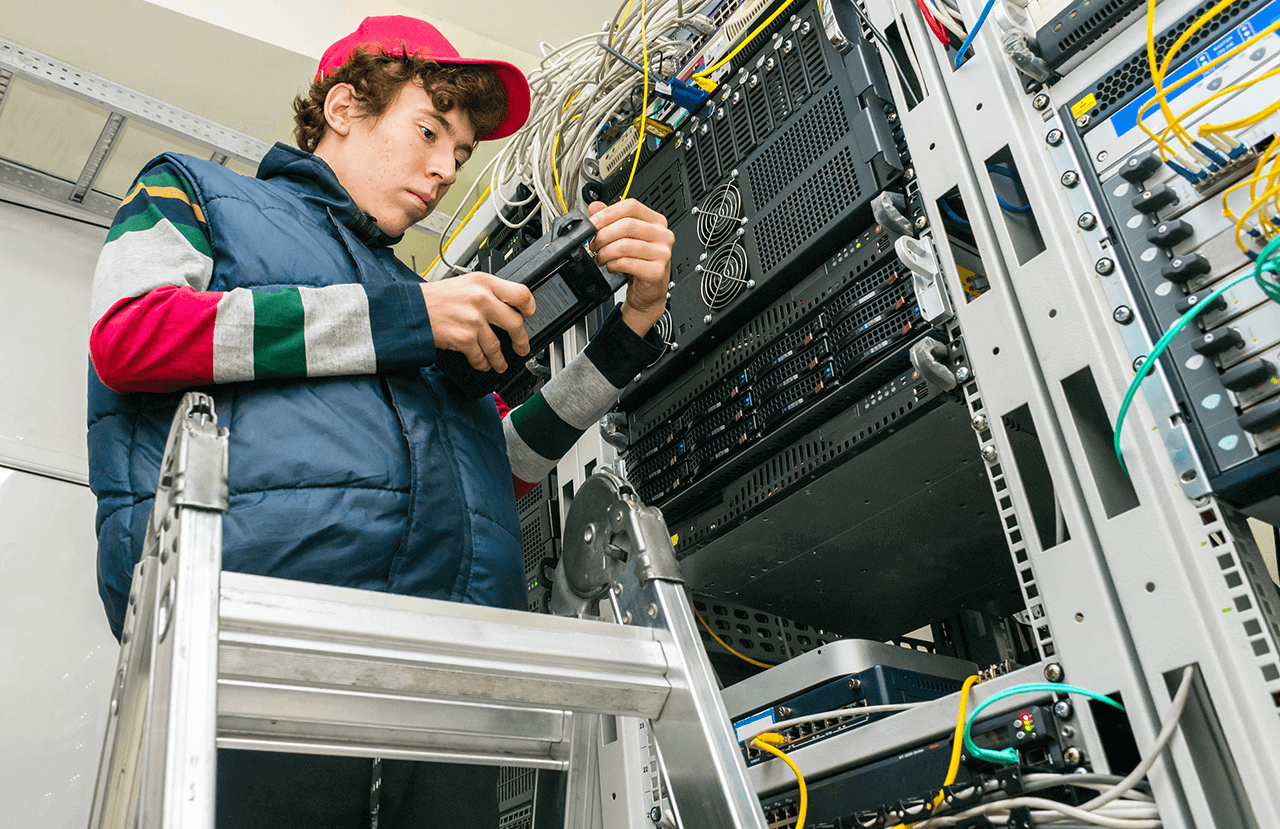 DATA CENTER CABLING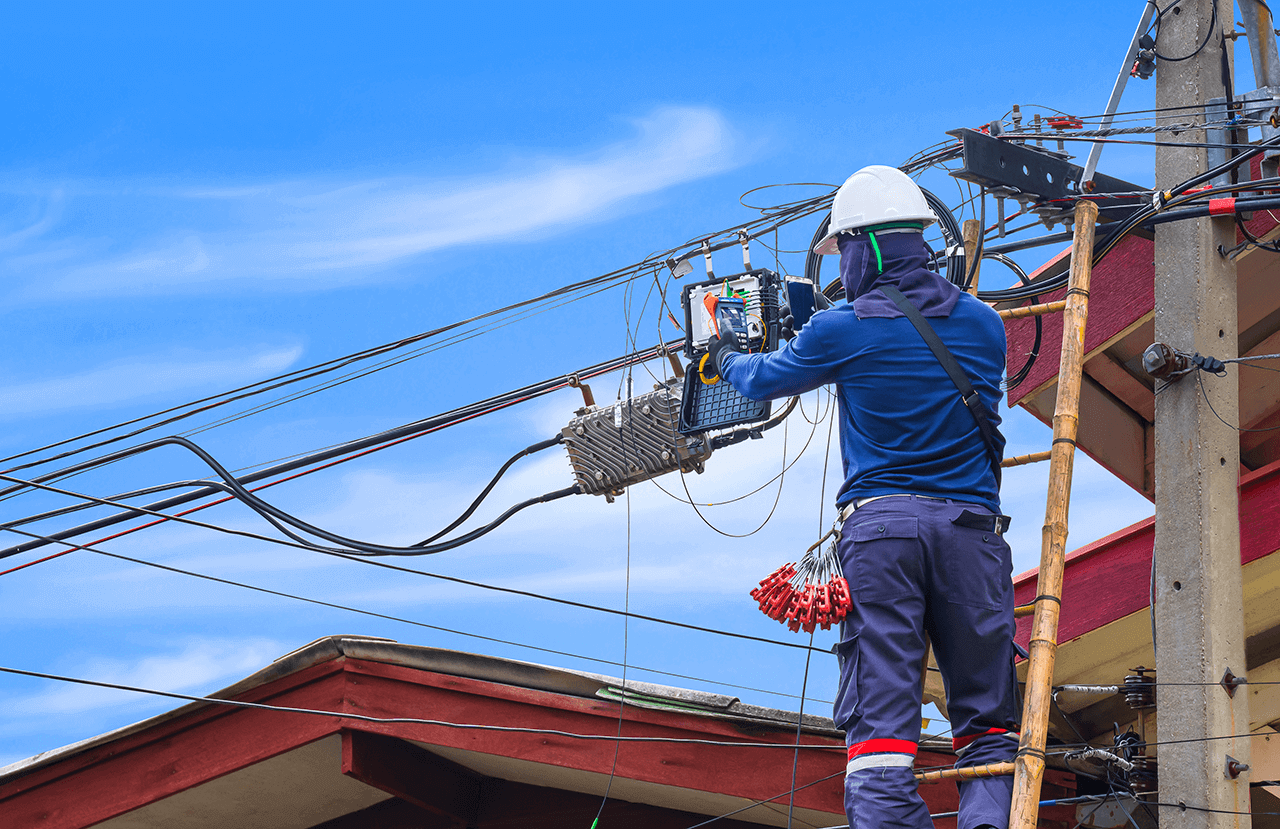 fiber to the home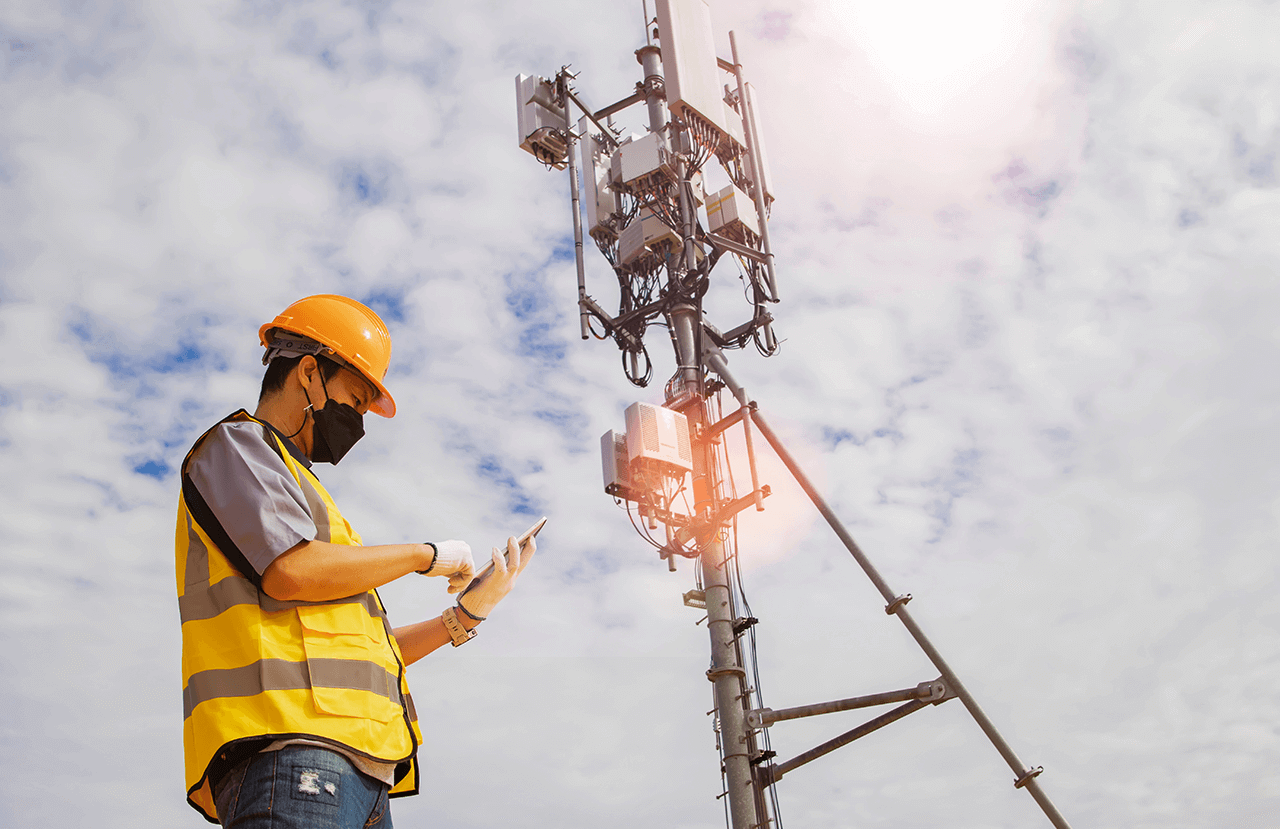 fiber to the antenna
MPO/MTP Multi Fiber Connector
Example of the Use of Fiber Cassettes
MPO link polarity
Huihongfiber makes MPO/MTP fiber optic cassettes, with LC, SC, MDC connectors.
MPO/MTP fiber optic cassettes and fiber optic patch panel are used in large data center computer rooms, IDF wiring area optical fiber backbone connection and distribution unit management as well as other optical fiber line environments that require high-density integration, to achieve FTTX and 40/100G SFP and other transceivers Optical module connection. Installed in 19-inch racks and cabinets, the patch panels can be configured with MPO/MTP pre-terminated module cassettes or front panels with MPO/MTP adapters. The pull-out structure can be pulled out freely for easy operation, and the sealing performance is good for dust-proof.
MPO/MTP-1U fiber optic patch panel can be installed with 4 MPO or MTP pre-terminated cassettes, and the pre-terminated cassettes can be installed with duplex LC adapters to achieve a maximum transmission fiber core number of 96 cores.
MPO/MTP 3U fiber optic patch panel can be installed with 12 MPO or MTP pre-terminated cassettes, and the pre-terminated cassettes can be installed with duplex LC adapters to achieve a maximum transmission fiber core number of 288 cores.
MPO/MTP-LC pre-terminated modular cassette is mainly to branch the 12-core MPO connector at the end of the main optical cable into a two-core conventional connector. The specific feature is that the front of the module box is an LC adapter (flange) port, generally 12 duplex or 6 quadruple adapters are used, and two MPO or MTP adapters are installed on the back. In the module box is the jumper fiber, which directly connects the LC duplex adapter (flange) on the front panel and the MPO or MTP adapter on the back to form a whole. Each independent MPO/MTP-LC pre-terminated module box is placed in the fiber distribution frame to form a complete MPO/MTP-LC fiber distribution frame (box).
MPO/MTP Fiber Optic Cassettes Features:
Through factory termination and testing, system transmission performance and wiring quality can be greatly improved;
Based on the modular design, fast connection of system components can be realized, which greatly reduces the cost of on-site construction; and realizes rapid recovery of system failures.
When the data center is upgraded and changed, the pre-termination system can reduce the risk during movement;
Its high-density feature will also greatly save cabinet space and help reduce energy consumption in the data center;
Strong versatility, easy to upgrade to the next generation fiber optic cabling system in the future.
MPO/MTP module box is often used in MDA (main distribution area), IDC (Internet data center) or EDA (equipment distribution area) for fiber optic backbone connection and wiring management in the distribution area. MTP/MPO distribution box can be installed in Rack-mount or wall-mount chassis for capacity expansion. The MPO/MTP modular box provides an ideal solution for data center cabling and 40G/100G communication network interconnection or cross-connection.
Thank you for your inquiry
MPO/MTP pre-termination products are widely used in high-density data centers because of their high density, plug and play, and high flexibility. MPO/MTP pre-termination module cassettes are mainly used to connect 12/ The 24-core MPO/MTP connector is branched into single-core/double-core conventional connectors. Its front end is an adapter panel, which can hold up to 12 dual-core LC or 12 SC adapters, and there are two MPO adapter interfaces on the back, and different MPO/MTP fan-shaped optical fibers can be placed inside the box according to requirements. The shell is made of high-quality aluminum alloy, which is impact-resistant, high-pressure, flame-retardant, corrosion-resistant, and has a strong structure to protect the internal optical fiber. The increase in the number of ports is achieved through modular design. Since the MPO/MTP connector can accommodate 12/24 core fibers, it can provide 12/24 times the density, which can save wiring space while increasing the wiring density. The huihongfiber MPO/MTP module cassette is a pre-terminated product, with a modular structure design, and all ports are marked. When using it, you only need to clamp the module cassette in the wiring box, which is easy to install and greatly reduces the installation cost. The MPO/MTP module cassette adopts a modular design and can be quickly connected to devices with various rates such as 10G/40G/100G, which is very important for reconfiguration during operation and expansion of the network.